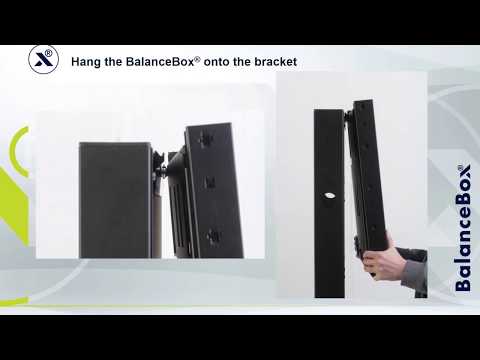 Mobile stand 481A31002
The Mobile Stand is a height adjustable mobile mounts for interactive displays. The BalanceBox® 400 is mounted on the Mobile Stand in order to move a flat panel around. The mobile stand enables the BalanceBox® 400 to be used in different classrooms or conference rooms because it can be moved easily from one room to another. The design of the wheels makes sure that the mobile stand is stable and easy to move. On the backside of the Mobile Stand a laptop shelve is integrated into the design to place a laptop or a small computer.
The CE certified Mobile Stand is suitable for touch panels up to 86" with a weight up to 125 kg (275 lbs). The Mobile stand is mounted on wheels that have a diameter of 100 mm (4"), two of which are equipped with a brake.
Further product specifications:
Weight: 41,5kg/ 91.5 lbs.
Dimensions (W x H x D): 1156mm (45.5") x 1806mm (71.1") x 695mm (27.3").
Click here to download the Datasheet
Click here to download the Installation Manual or you can watch the instruction video here on the left.
For the installation video for the BalanceBox® go to our YouTube channel.
*BalanceBox® 400 not included
Why Height Adjustable Mounts