Launch New Video Height Adjustable Mounts
Click and see!
What makes our Height Adjustable Mounts so unique? In this video we will show you how our mounting solutions add value to interactive digital tools used in the classroom and how this contributes to inclusive and interactive learning and teaching.
The right working and presentation height quickly and effortlessly
Small, tall, standing or sitting positions, with our BalanceBox® and e·Box® you can quickly and effortlessly adjust your interactive display to the right height. This makes every touchscreen or interactive whiteboard accessible to everyone, so that it can be used optimally. In addition, you are able to offer the correct height for a pleasant working and presentation position for both children and adults.
More information?
Would you like to learn more about the BalanceBox® or e·Box® and how it is used by teachers and pupils in the classroom? Watch the video below.
Let's Move Your Screen!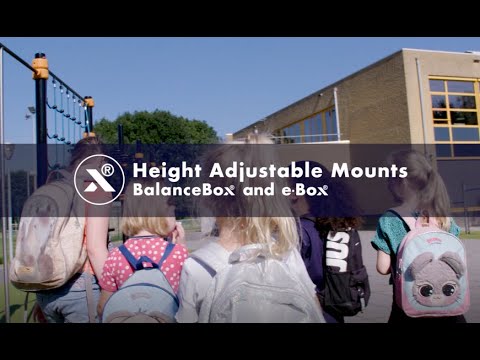 Why Height Adjustable Mounts